Politican & Secretary of the Navy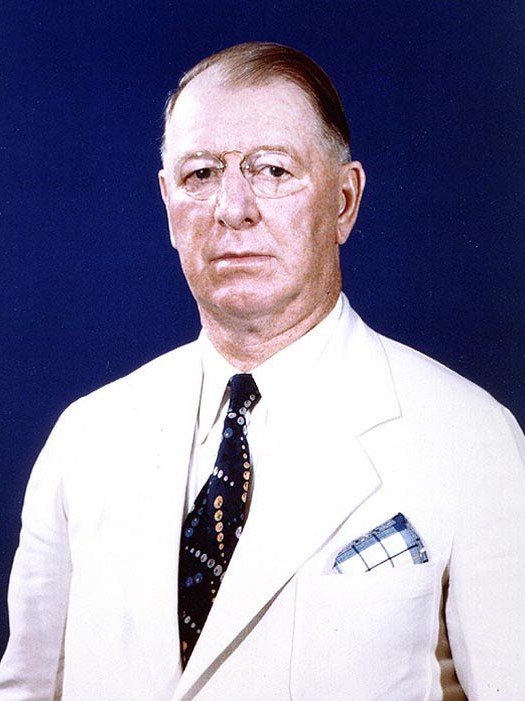 Former Secretary of the Navy for the United States, notably during most of WWII up until his death in 1944. Knox attributed the Battle of LA incident to a case of jitters among US defenses in California, underplaying the potential of unknown craft being involved.
Frank Knox was an exceptionally decorated American military and political figure dating back to his time as a Rough Rider under Theodore Roosevelt in the Spanish-American War. Knox was the Republican Vice Presidential nominee in the Election of 1936, and in his military career ascended to the role of Secretary of the Navy. In this role he was the man who broke the news to FDR that the Japanese had attacked Pearl Harbor.

Knox also provided a formal response to the events in February 1942 known as the Battle of Los Angeles, where American defenses fired over 1400 rounds at unidentified craft alleged to be operating in American airspace over Los Angeles County. Knox attributed the entire event to a case of "jitters" by American forces on edge owing to a Japanese submarine attack on California the day prior. A notable blemish on Knox's record was his vociferous support for the internment of Japanese Americans during WWII.