BBC War Reporter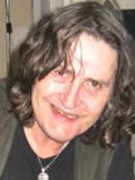 As the BBC correspondent stationed in Zimbabwe, he was the first reporter to travel to the Ariel School in Ruwa and filmed interviews of the UFO witnesses.
Three days after the Ariel School incident, Tim Leach, BBC correspondent in Zimbabwe, was assigned the job of filming interviews with the the children and school staff. Tim was so affected by the accounts of the children that he reached out to Harvard psychiatrist John E. Mack.

Leach was a seasoned reporter who had witnessed the horrors of war. Yet, according to him, "I could handle war zones, but I could not handle this." He was struck by the consistency and earnestness of the children's accounts.