Astronomer, Astrophysicist & Author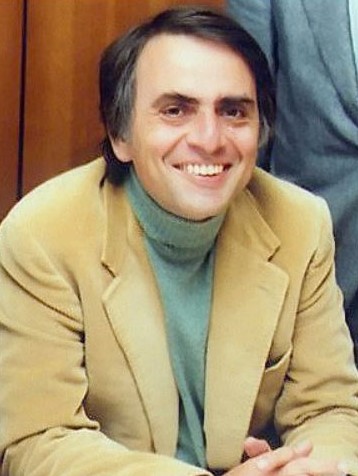 Prominent astronomer, professor, writer, and television host was skeptical of aliens having come to Earth.
Carl Sagan became a household name in the 1980s after launching and hosting the PBS television series "Cosmos." Sagan was a professor of astronomy for first Harvard and then Cornell, worked at NASA, a familiar guest on Johnny Carson's "Tonight Show," and wrote more than a dozen books about space.
He was open to the idea of intelligent life elsewhere in the universe, however, he was skeptical to the idea that aliens had visited Earth. More than anything, Sagan argued for being open-minded but also testing and rigorously evaluating evidence.
"Ask courageous questions. Do not be satisfied with superficial answers," Sagan specified. "Be open to wonder and at the same time subject all claims to knowledge, without exception, to critical scrutiny. Be aware of human fallibility. Cherish your species and your planet."