USS Kidd 2019 Drone
Incident
July 2019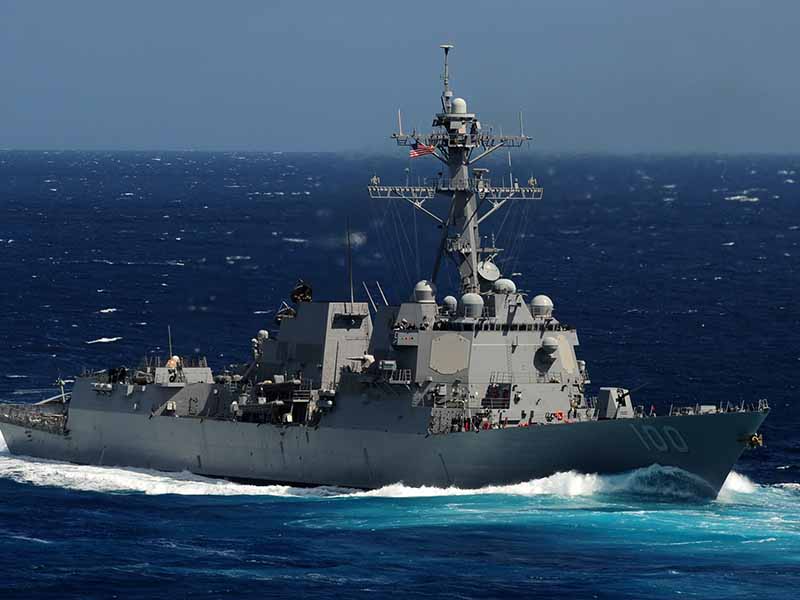 In July 2019, six unidentified drones hovered around and "swarmed" up to five U.S. Navy Destroyers off the coast of California. The U.S. Navy is still investigating this incident and has not indicated that the drones are of extraterrestrial origin.
First reported by The Drive by Adam Kehoe and Marc Cecotti, as many as six drones flew around warships off the coast of California, near San Clemente Island. The Drive methodically reconstructed the events that transpired over several days by obtaining ship logs and emails via Freedom of Information Act requests.
The drones were able to fly for 90 minutes or more at night, and matched the ships' speed. As to the nature of the drones, The Drive stated:
"It is unclear why anyone would operate drones near Navy warships in such a brazen manner. Commercially available drones are not commonly capable of flying for such long durations across great distances with speeds in excess of 45 miles an hour. Based on the pooled data available from the deck logs, we estimate the drones traversed at least 100 nautical miles in the July 14th incident."
"Furthermore, the drones were able to locate and catch a destroyer traveling at 16 knots in conditions with less than one nautical mile of visibility. Equally baffling, their operators appear to have coordinated at least five to six drones simultaneously. Then there is the question of line-of-sight control, and control methods in general, which make the capabilities described all that much more puzzling."
These incidents are still under investigation by the U.S. Navy.
References