2021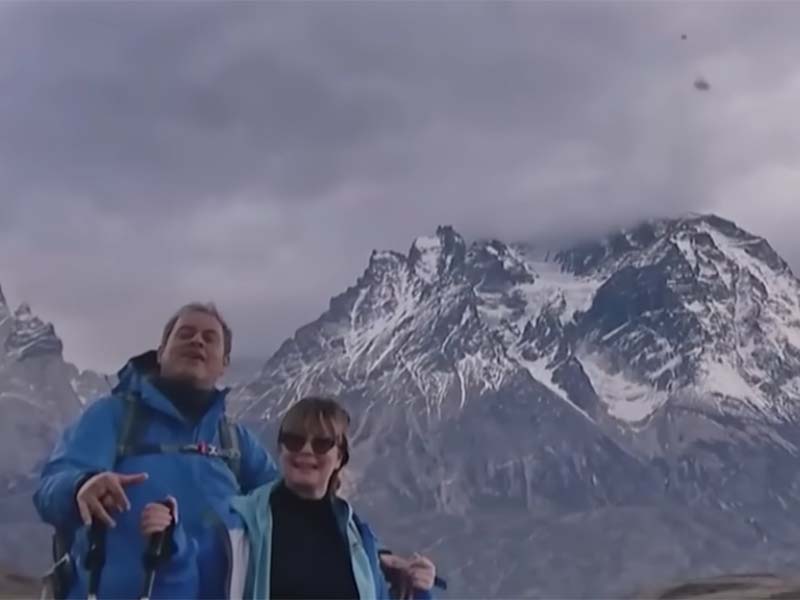 While hiking with her parents, Camila Cabello took a video of them and noticed, after the fact, two or three moving objects in the video that she thinks might be a UFO.
In a well-publicized video of a 2022 appearance on The Tonight Show with Jimmy Fallon, Cabello described hiking with her parents, Alejandro and Sinuhe, in an unspecified part of Torres del Paine National Park in Chile. She claimed that there had "been a lot of spooky activity there, uh, like I'm talking UFO, like alien activity." She described herself as skeptical, and that her parents are more open-minded about UFOs.
She goes on to describe how she was touring in South America, and took the video of her parents while hiking. She then shows a slowed down version of the video and stated, "I slowed the video down, and I think that we might have caught a UFO."
Quite often, these kinds of videos are actually an insect or bird, and it's difficult to ascertain if the objects depicted were an unidentified flying object or something ordinary and earthly.
References