Politician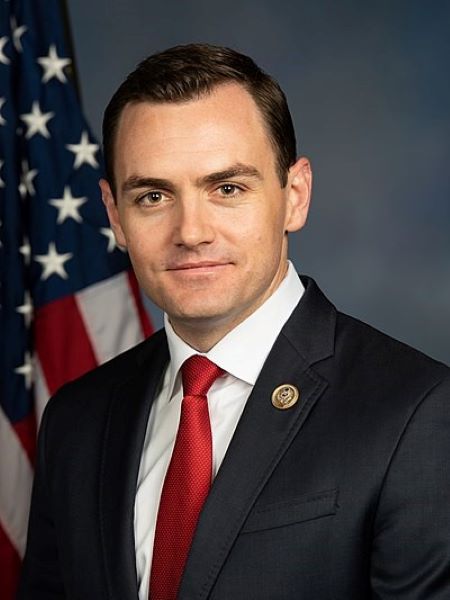 U.S. House of Representatives member on Permanent Select Committee on Intelligence that took part in 2022 UAP hearing, the first in 50 years.
American politician and former intelligence officer Mike Gallagher was born March 3, 1984. He was elected to serve as the U.S. Representative for Wisconsin's 8th congressional district in 2016, and began serving in January 2017, as a member of the Republican Party.
Early Life and Education
Mike Gallagher was born in Green Bay, Wisconsin, and attended Mater Dei High School. He later earned a Bachelor's degree in Government from Princeton University, followed by a Master's degree in Security Studies from Georgetown University. Gallagher later earned a Ph.D. in International Relations from Trinity College Dublin.
Military and Professional Career
Gallagher served in the United States Marine Corps as a counterintelligence officer and regional affairs officer for the Middle East and North Africa. He completed two deployments to Iraq as part of Operation Iraqi Freedom. After leaving active duty, Gallagher worked as a staffer on the Senate Foreign Relations Committee and as a senior global market strategist at Breakthrough Fuel, a Green Bay-based supply chain management company.
Political Career
Gallagher has been re-elected in subsequent elections and served on several committees, including the House Armed Services Committee and the House Committee on Transportation and Infrastructure.
Involvement in UAP Hearings
As a member of Congress with a background in national security, Mike Gallagher took an interest in the topic of Unidentified Aerial Phenomena (UAPs) and their potential implications for national security. He has participated in various hearings and briefings, discussing the need for further investigation and analysis of UAPs by the U.S. government.
Gallagher has advocated for greater transparency regarding UAP incidents and has expressed concern over the potential threats they may pose. He has called for increased resources and collaboration among government agencies to better understand and address the UAP phenomenon. Gallagher entered the famous Wilson-Davis Memo into U.S. Congressional records.