Politician & Diplomat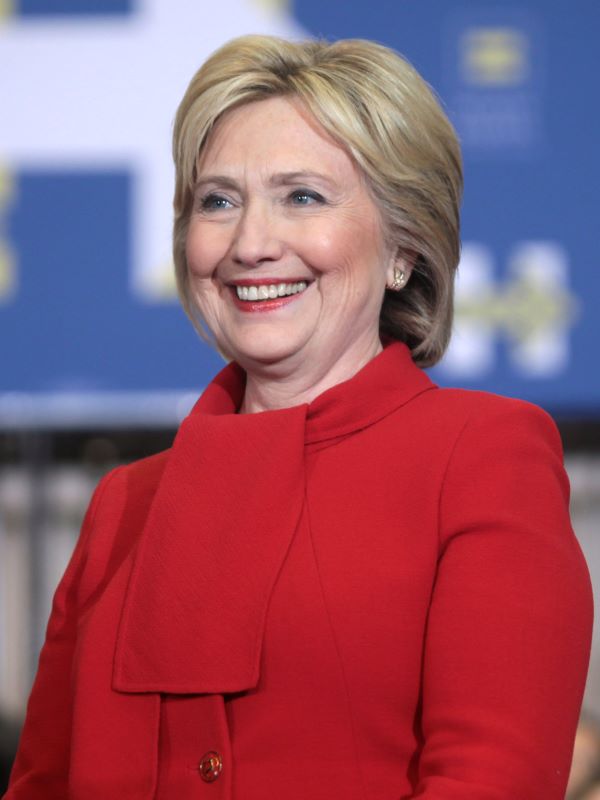 Former Presidential candidate Hillary Clinton pledged to "get to the bottom" of whether rumors of U.S. contact with extraterrestrial life were true.
American politician, lawyer, and diplomat Hillary Clinton served as the 67th United States Secretary of State from 2009-2013. She was a U.S. Senator from New York from 2001-2009 and the First Lady of the United States from 1993-2001. Clinton was the first woman in U.S. history to be nominated for the presidency by a major political party (Democrat), running against Donald Trump in the 2016 election.
UFO Interest
During her 2016 presidential campaign, Clinton promised to declassify government files related to UFOs and explore the possibility of extraterrestrial life, as long as doing so would not pose a threat to national security. Her interest in UFOs dated back to her time as First Lady when she was photographed with Laurance Rockefeller holding a book about extraterrestrial life and UFOs. Her husband, former President Bill Clinton, also expressed an interest in UFOs and sought information on the subject during his time in office.
In 2016, WikiLeaks released a series of emails from Hillary Clinton's campaign chairman, John Podesta, which included discussions about UFOs and the potential existence of extraterrestrial life. Throughout her career, Hillary Clinton has been an advocate for women's rights, healthcare reform, and various social issues. Her statements on UFOs and the potential existence of extraterrestrial life have contributed to increased public interest and discussion on the topic, making her one of the most high-profile political figures to address the subject openly.