The Rendlesham Enigma: Book 1:
Timeline
By Jim Penniston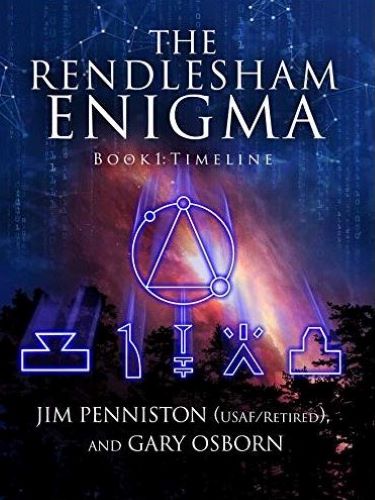 Rendlesham Forest incident witness provided detailed account of one of the most famous UFO sightings in history.
The Rendlesham Forest Incident in December 1980 is a highly significant UFO event that occurred near the twin NATO military bases of RAF Bentwaters and RAF Woodbridge in Suffolk, England. James W. Penniston, a respected Staff Sergeant with Top-Secret clearance, led the initial investigation. In this book, "The Rendlesham Enigma Book 1: Timeline", he partnered with author Gary Osborn to provide a detailed account of the incident and its aftermath, covering the events from December 26, 1980, to April 2014.