Encounter in Rendlesham Forest: The Inside Story of the World's Best Documented UFO
Incident
By Nick Pope, John Burrroughs, Jim Penniston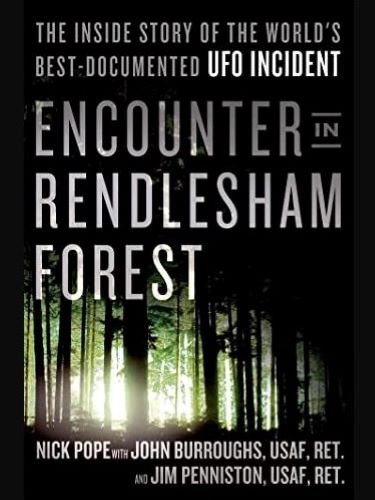 UFO specialist Pope joined forces with retired U.S. Air Force veterans Burroughs and Penniston to recount their extraordinary experiences in Rendlesham Forest, England.
"Encounter in Rendlesham Forest" unraveled the remarkable story of the most compelling and well-documented UFO event, perhaps surpassing even the infamous Roswell Incident. Co-authored by Nick Pope, a former UK government UFO investigator, and military witnesses John Burroughs and Jim Penniston, this intriguing book delved into the true account of what transpired and exposes the actual roles of government, military, and intelligence agencies in the UFO enigma.
Predominantly based on declassified government documents, this provocative book required security clearance from both British and American governments.