Politician, Engineer & Writer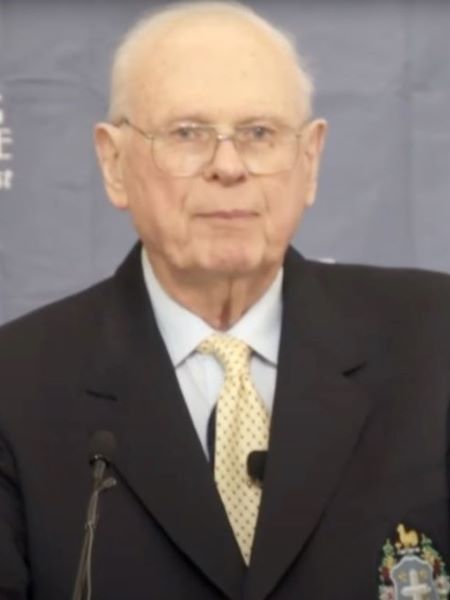 Made headlines in 2005 by publicly announcing that he believed in the existence of UFOs.
Paul Hellyer was born on August 6, 1923, in Ontario, Canada, and served in the Royal Canadian Air Force during World War II before embarking on a career in politics. He was elected to the Canadian House of Commons in 1949 as a member of the Liberal Party and served in various positions in the government, including Minister of National Defence, Minister of Transport, and President of the Queen's Privy Council for Canada. He left the Liberal Party in 1967 and later founded the Canadian Action Party, which advocated for Canadian sovereignty and social justice.
He is perhaps best known for his beliefs in UFOs, extraterrestrial life, and conspiracy theories related to the global financial system. In the 2000s, Hellyer claimed to have seen a UFO himself and called for the Canadian government to disclose its knowledge of UFOs and extraterrestrial life. Hellyer was also a vocal critic of the global financial system, which he believed was controlled by a small group of elite bankers and was responsible for many of the world's problems. He spoke at an exopolitics conference in Toronto on September 25, 2005, where he informed the audience that he had seen a UFO one night with his late wife and some friends.
Hellyer wrote several books on UFOs, including "The Alien Agenda: A Speculative Analysis of Those Visiting Earth" and "Light at the End of the Tunnel: A Survival Plan for the Human Species." He also appeared in numerous interviews and documentaries about UFOs and conspiracy theories. Hellyer passed away on August 8, 2021, at the age of 98.