Dean of MUFON University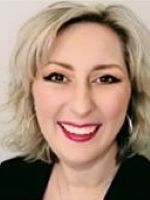 Dean of MUFON University.
Mindy Tautfest joined MUFON, Mutual UFO Network, which investigated UFO reports from around the globe. She was the Dean of MUFSON University and Director of MUFON in Oklahoma. After suffering a brain aneurysm in 2016, Tautfest asserted that she had a Near Death Experience and ended up in a place known as the Void. She recounted her experience in a book, Dying To Meet Them. Tautfest has also been a guest speaker on many podcasts to discuss her NDE as well as UFO sightings.