Former U.S. President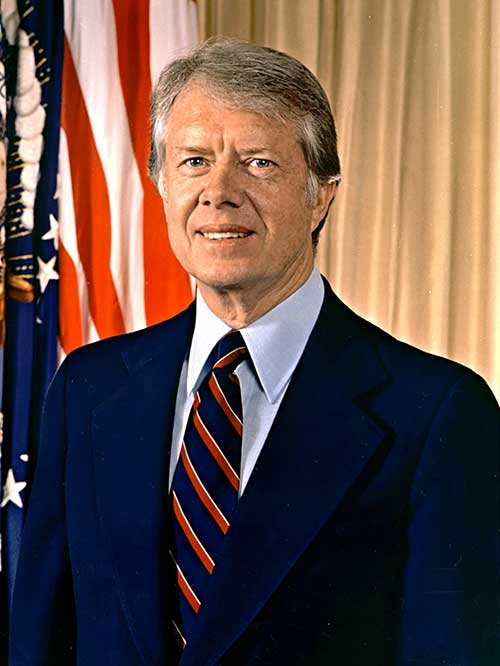 Before he was US President, Carter filed a UFO report with MUFON in 1973, and had a keen interest in the subject throughout his presidency.
In July, 1973, Carter filed a handwritten report of his experience with the International UFO Bureau. He also filed a report in October, 1973, with the National Investigations Committee on Aerial Phenomena. The reports recounted an event when Carter and ten others witnessed a UFO in Leary, Georgia in October 1969.

The alleged sighting shaped Carter's views on the topic and led to his campaign promises to release of federal documents related to UFO activity. Carter later walked back this campaign pledge in the name of national defense, but he remained interested in the UFO phenomenon.