Air Traffic Controller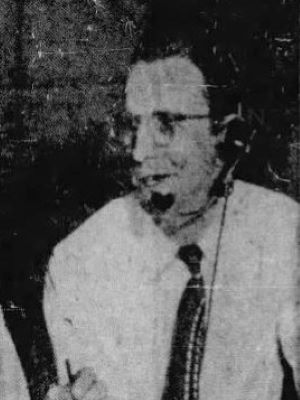 Senior air traffic controller at Washington National Airport that tracked UFOs over Washington, D.C. on radar in 1952.
Harry G. Barnes worked for the for the Civil Aeronautics Administration (CAA), as the senior air route traffic controller at the Washington National Airport. In July 1952, he witnessed seven unidentified radar blips just southwest of Washington, D.C., during what became known as the famous "Washington Merry Go Round" UFO incident. In 1952, he had been with the CAA for 9 years and in charge of radar traffic at Washington National airport for five years. He claimed they tracked the objects for about five minutes and their movement was radical compared to conventional aircrafts.