Gustavo Rodríguez
Navarro
Air Traffic Controller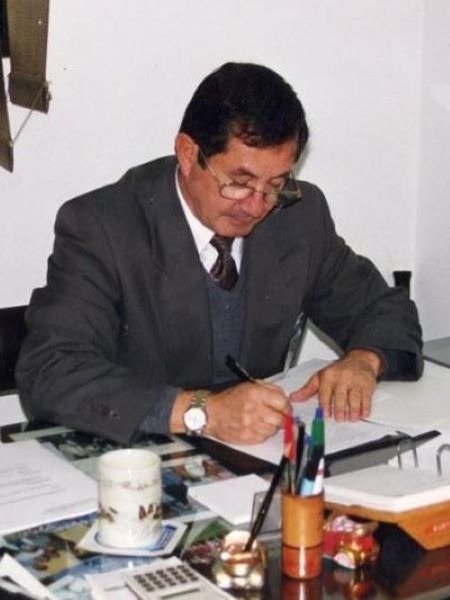 First field investigator of the Chilean UFO (OVNI) investigation organization CEFAA.
Gustavo Rodríguez Navarro, an Air Traffic Controller, ETA professor, and creator of an aeronautical database several decades before CEFAA's establishment, played a crucial role in CEFAA formation and work on anomalous phenomena reports in Chile. Rodríguez's significant professional contributions to the field are undeniable. He is still considered one of the most knowledgeable experts on the UAP phenomenon in Chile and possibly worldwide.
The Creation of CEFAA
The first Chilean organization that investigated unidentified space phenomena operated started in 1968 and ended in 1975 when the Director of the Meteorological Office retired. Years later, after a series of reported sightings in Arica in late March and early April 1997, the idea of creating a new organization dedicated to investigating these phenomena emerged.
The former Commander in Chief of the Chilean Air Force, Air General Ramón Vega Hidalgo, expressed interest, motivating the then-Director of the General Directorate of Civil Aeronautics, Aviation General Gonzalo Miranda Aguirre, to establish the Committee for the Study of Anomalous Aerial Phenomena (CEFAA) on October 3, 1997.
Its first Director was Aviation Colonel Enzo Di Nocera García, who formed a team consisting of Executive Secretary Gustavo Rodríguez Navarro and the Air Traffic and Meteorology Chiefs at the time. Initially, the office and work during CEFAA's early years were carried out primarily by Air Traffic Controller Gustavo Rodríguez Navarro.
In 1997, Air Brigade General Ricardo Bermúdez Sanhueza replaced Di Nocera García as the Director of the Aeronautical Technical School and assumed the Directorate of CEFAA, serving in that role until 2016.