U.S. President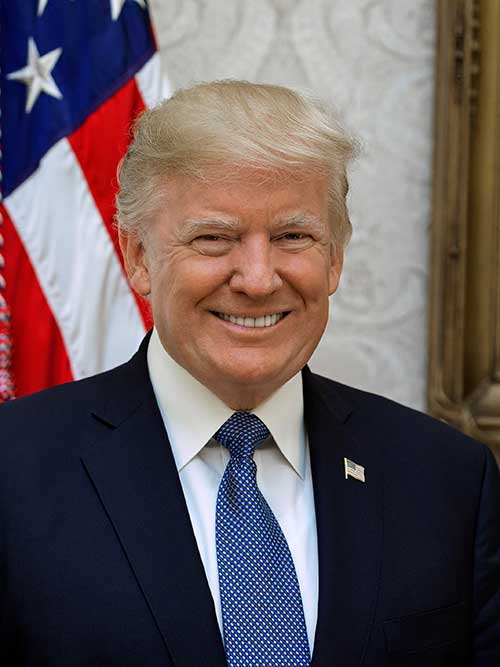 Former U.S. President spoke of UFOs during his presidency and leaned toward being a non-believer.
Donald Trump was president during the Pentagon's release of multiple military footage of UFOs. Although he referred to one release as a "Hell of a video," he also went on record after a UFO briefing stating that, "People are saying they're seeing UFOs. Do I believe it? Not particularly." In an interview with George Stephanopoulos he told him that the United States was watching for aliens and "You'll be the first to know" if they find anything.

According to Haim Eshed, a professor of aeronautics and former director of space programs for the Israeli Ministry of Defense, aliens do exist and Donald Trump was aware of them. Before the promotion of his book, "The Universe Beyond the Horizon: Conversations with Professor Haim Eshed," Eshed asserted that Trump was about to reveal information about aliens to the public before he was asked to restrain himself for fear of mass hysteria. None of these claims were ever substantiated.