Putin Volgograd UFO
Sighting
February 2023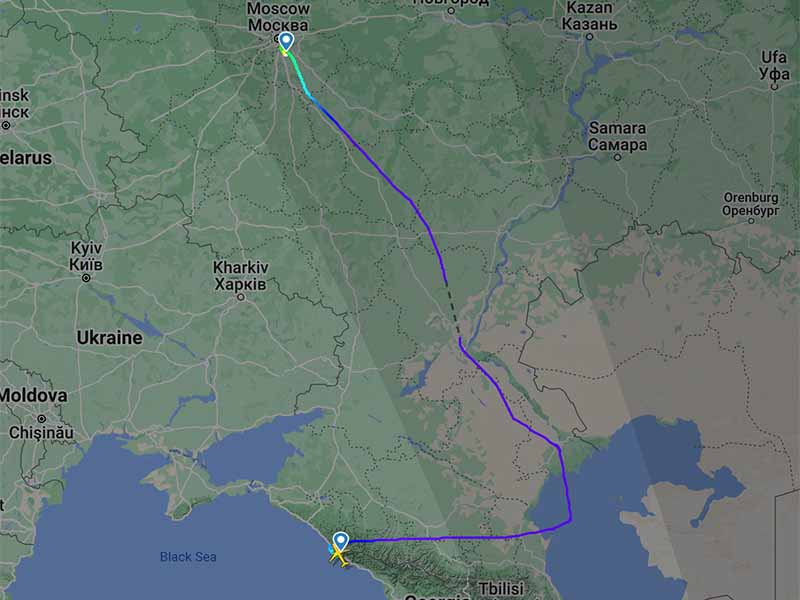 On Thursday, February 2, 2023, a "color-changing UFO" was reported by four Russian passenger aircraft near Volgograd, Russia.
At the same time, Russian President Vladimir Putin was giving a speech in Volgograd that commemorated the 80th anniversary of the Battle of Stalingrad.
Although details and sources are sparse, the Daily Mail reported that multiple Russian planes reported seeing a UFO that "changed color and height" in the sky. The Daily Mail cited Telegram user Aviatorschina, who claimed that the UFO was first reported at 19:08 Moscow time by S7 Airlines flight S72046, which was flying at an altitude of 10,000 meters about 12 minutes southeast of Volgograd.[1]
Shortly after, crews from Aeroflot flight SU1125, S7 flight S73750, and Rossiya flight SU6358 also reported seeing the object.
Laser displays related to the 80th anniversary event are a possible explanation for these sightings.
References