June 1966
Well-known at the time, this short, blurry film purported to depict a UFO from within an airplane. This incident was debunked by the BBC and faded into obscurity.
In 1966, Joan Oldfield shot a brief film from her seat on a passenger plane that was initially thought to depict a UFO flying outside of the plane, and disappearing at a great rate of speed.
The BBC investigated this incident and recreated the optical illusion of the object, stating that it was produced by window distortion of the image of the tailplane and strakes of the rear of the craft.. In the words of the BBC:
"What we are seeing now is in fact a direct view of the tailplane of the aircraft, seen at an acute angle to the window glass. At the end of the windows, the angle of the glass changes, breaking the image, and making it seem to float, disembodied in space...a slight change of camera angle makes the UFO disappear or reappear."[2]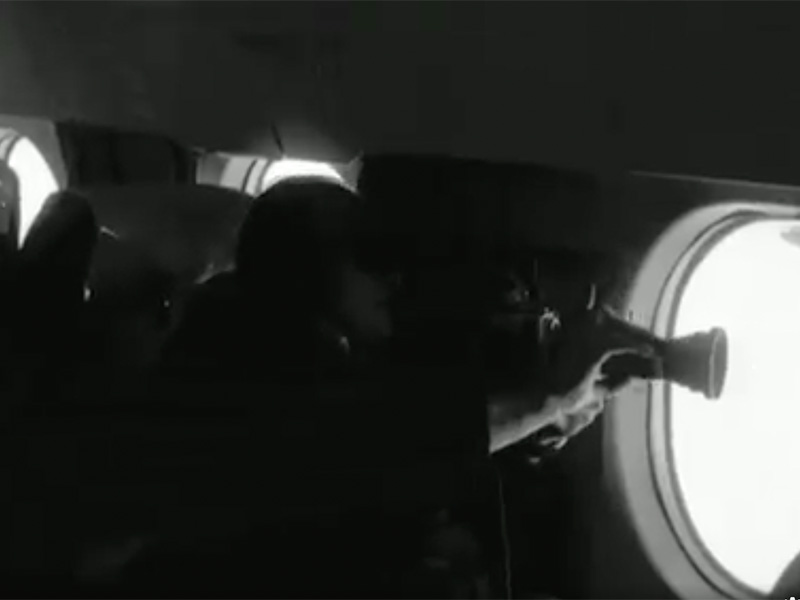 References